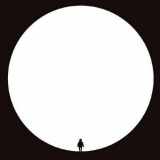 Blog of Disquiet
Technology. Philosophy. Writing.
Hi, my name is Andy and I live near Hamburg in Germany. In my day job I work as a manager in a marketing technology startup.
In my spare time I do triathlon, love reading books and taking my Leica for a spin. Whenever I feel inspired (and confident) enough, I also like to write and publish my thoughts from time to time.
My main reading and writing interest is in technology and philosophy. I'm especially into the field of Stoicism as I find it so inspiring that Stoic wisdom is still as valid in our modern day life as it was in ancient Rome.